How to manual archive email in MS outlook
Why You Should Archive Email ?
RMA IT Policy limit size quota

2500 Megabyte

for RMA Employee, when user sending & receiving an email all of your mail will storage on Mail Web-server, So if your mail
storage
full you cannot send & receive email util you

increase

or

decrease

your mailbox size.

1. Start MS Outlook and go to File->info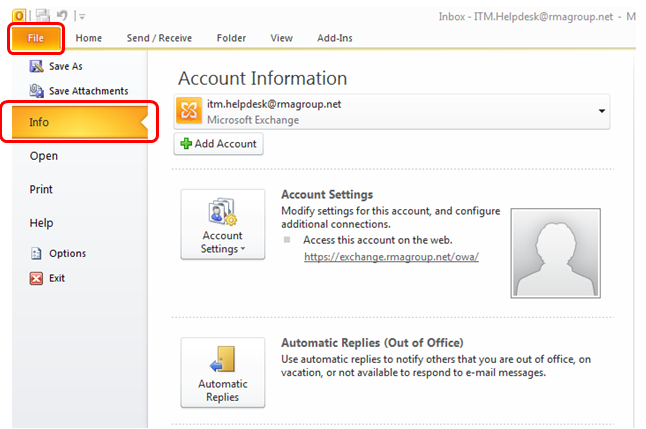 2. Right Click on "Clean Up Tool" then "Archive"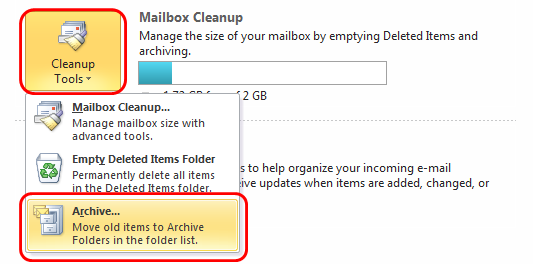 3.
Archive Window will appear
a. Select the source to archive, Click at Mail box - [Your name]
b. Define date range
c. Select the destination for archive. If you want to change please click Browse and select the destination file.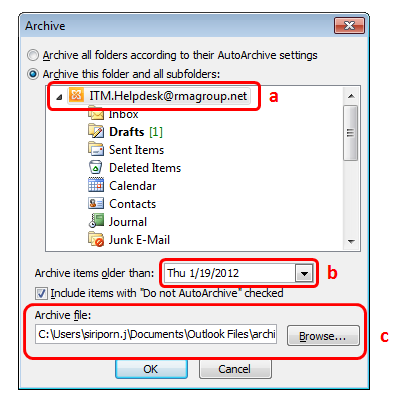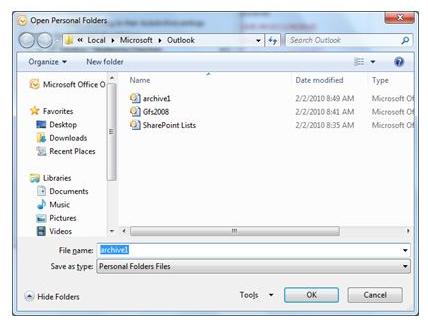 Noted : Default path is C:\Users\user profile\Documents\Outlook Files
(Please make sure before save you archive email)
4. MS Outlook will show status of archiving.

5. When archive was finised, you can send and receive email normally.